New performance space for North London
Bringing world-class facilities for the community – and a new Museum of Brutalist Architecture
The National Heritage Lottery Fund has given initial support* to a project that will develop a new arts and performance space in the Grade II listed Assembly Hall
The venue will also host the first Museum of Brutalist Architecture (MoBA) in the UK
The 'Hall for All' project aims to fill a gap in professional arts venues for communities in Tufnell Park, Dartmouth Park, Archway and Kentish Town
Fundraising is now launching to raise a further £1.3m in order to complete the project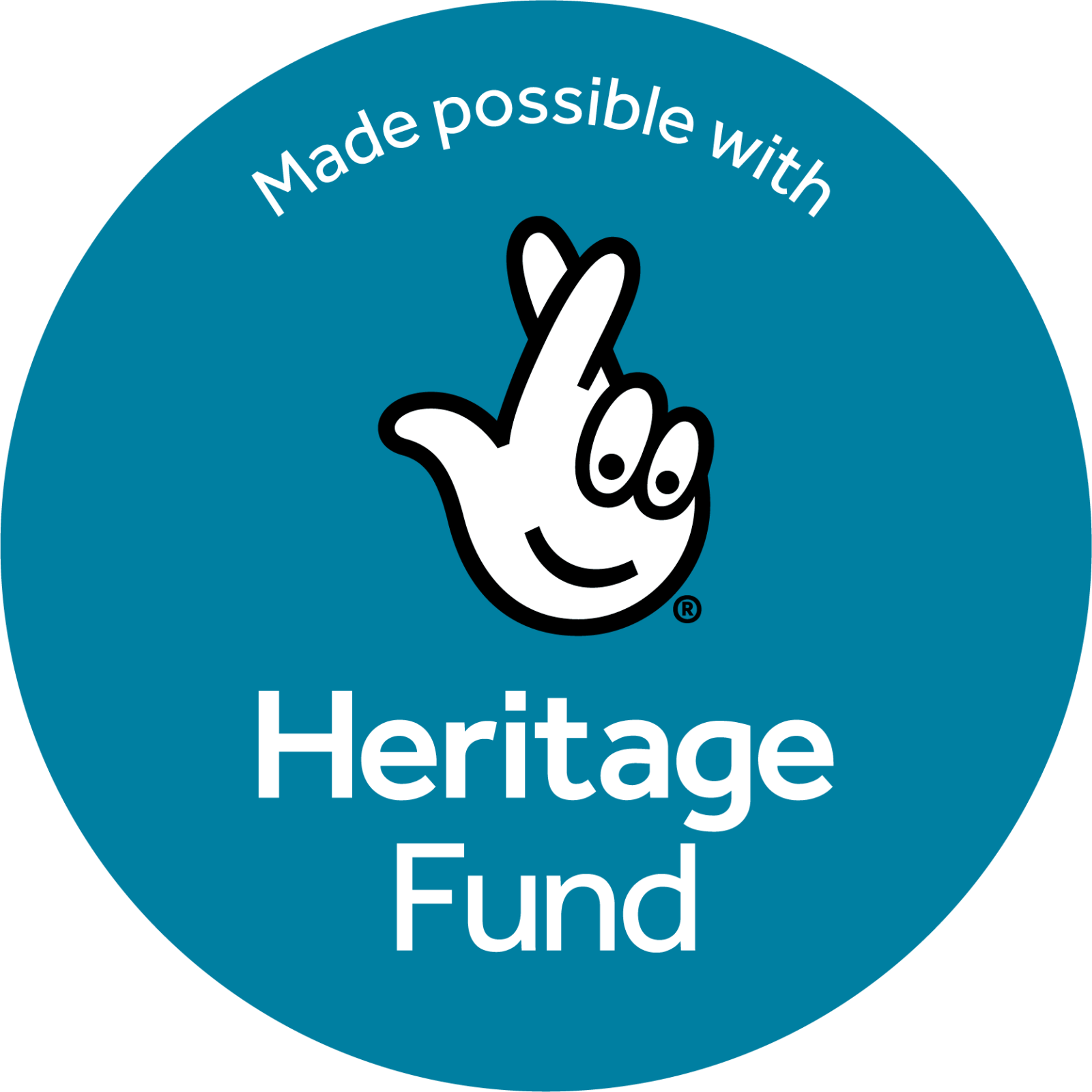 A Hall for All gallery
An imaginative plan to transform the Brutalist, hexagonal hall at Acland Burghley school into a community arts and performance space – plus the first ever Museum of Brutalist Architecture (MoBA) in the UK – has been announced, after receiving initial support* from The National Lottery Heritage Fund.

The project, which received a £110,000 grant thanks to money raised by National Lottery players, will create a much-needed arts and performance space for the community. The overall plan for the site has been developed by local architects Reed Watts and has won planning permission from Camden Council. The project aims to transform this Grade II listed space by:
Restoring the inside of the hall to its original, Brutalist glory
Installing an underground earth duct passive ventilation system – the single most expensive element in the project – to minimise environmental impact
Installing flexible, modern staging and seating for a capacity of up to 300 people plus disabled access to ensure all members of the community can both participate both as audience members and performers
Creating flexible backstage areas and updating the acoustics and lighting in order to facilitate world-class performances
Revamping front of house facilities to ensure wide participation in a range of events
Opening out the south side of the building for outdoor productions in front of a restored amphitheatre area
The school has been working on the Hall for All plans for some time but the Heritage Fund grant will enable them to further progress these plans over the next year. It will also fund a Community, Culture and Heritage Project Manager for a year. The venue, funding permitting, will be run by a community-led management board which will be separate from Acland Burghley school.
Community-Led Management Board Application Form
Stuart McLeod, Director of England – London & South at The National Lottery Heritage Fund, said:
Acland Burghley's assembly hall was originally conceived back in the 1960s for use both by the school and the local community. This project means that this building will be restored to be fit for the 21st century while returning it to the local community and school. Thanks to National Lottery players, we've been able to give our initial support to the project and look forward to working with the team as they progress their plans to apply for their full funding.
The race is now on to raise a further £1.3 million in the next year so further support is needed to reach this ambitious target. It's hoped this will be achieved through established foundations and generous individual donors alongside smaller community fundraising events and ideas.
Nicholas John, Headteacher of Acland Burghley school, said:
We are over the moon that, in a very tough funding climate, the Hall for All project has received this initial support from the Heritage Fund and we would like to thank National Lottery players who have made it possible. We want not just our own students but the whole community to enjoy putting on and watching dance shows, music events, art exhibitions, and a range of other activities in a permanent gallery space and engaging with the heritage of the school, its community and its architecture through ground-breaking exhibitions at MoBA.
The venue is already used by the internationally-renowned Orchestra of the Age of the Enlightenment, which – in a UK first – is based in the school. It works closely with students on music projects within the curriculum as well as the Dreamchasing Young Producers club, which puts on the ground-breaking LIVE AT THE HEX community events every term.
Iremide Onibonoje, a member of the club, said:
It's amazing as a Year 9 student being able to put on our own live events, but it would be even better if we had a proper backstage area and really great lighting and acoustics.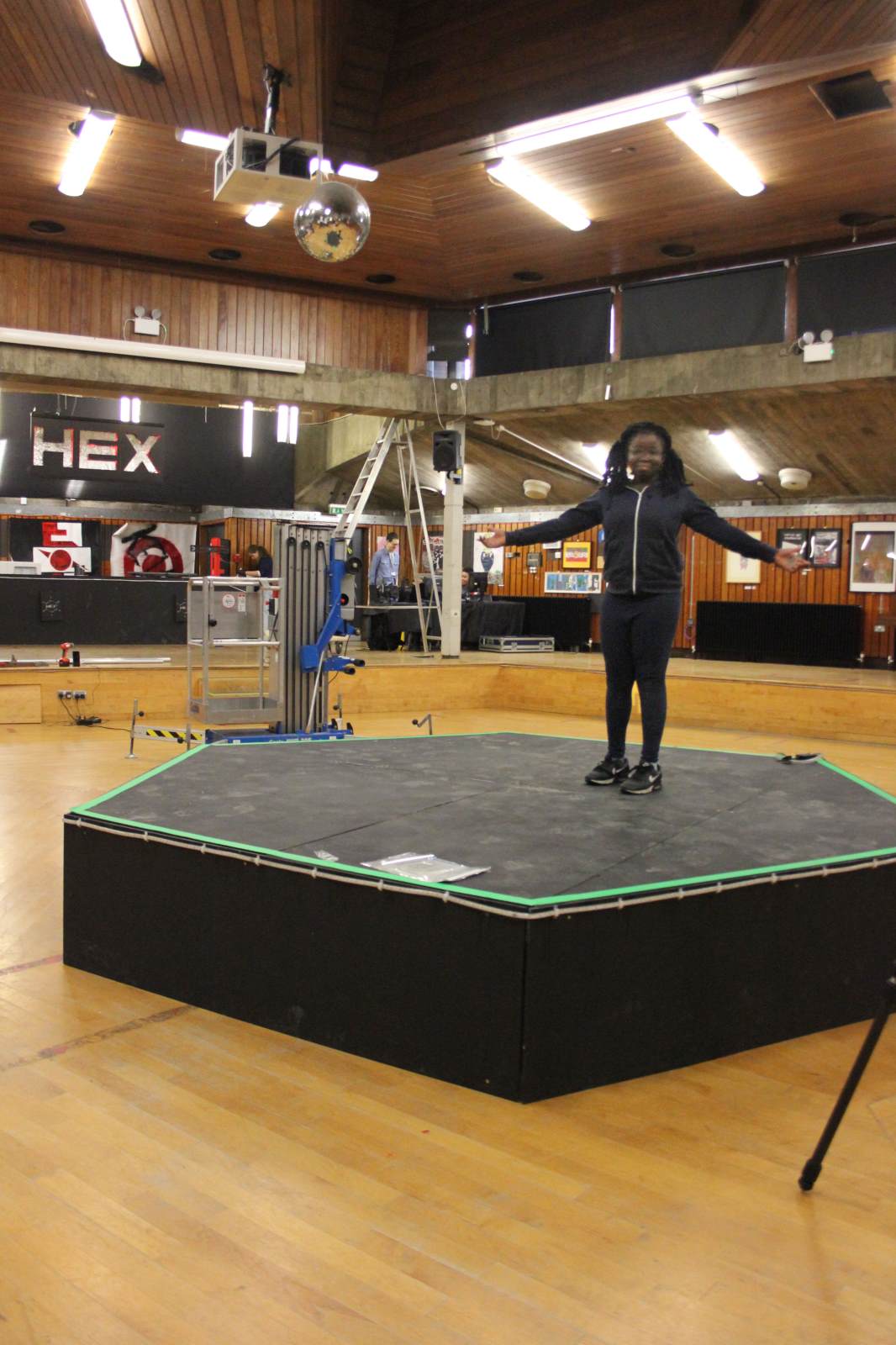 Dreamchasing Young Producer Iremide Onibonoje preparing for one of the LIVE AT THE HEX events in the Assembly Hall.
Stay in touch
Want to know the latest news on A Hall for All? Sign up to our newsletter or read about all of the project's journey in the previous issues below.
November 2023 > Newsletter issue 7: A Hall for All Community Launch
September 2023 > Newsletter issue 6: A Hall for All at Open House
May 2023 > Newsletter issue 5: A Hall for All vacancy
July 2022 > Newsletter issue 4: A Hall for All
June 2020 > Newsletter issue 3: A Theatre for All in lockdown
January 2020 > Newsletter issue 2: A Theatre for All
November 2019 > Newsletter issue 1: A Theatre for All first steps
More information
A history of A Hall for All
The project was conceived in 2018 by both Acland Burghley School and its fundraising trust as a way of enhancing the educational experience of both the school's students and the wider community. After an extensive community consultation, a feasibility study was conducted by the architects Haworth Tompkins and detailed plans were drawn up by Reed Watts Architects. It was granted planning permission by Camden Council in 2021.
Many Brutalist school buildings were demolished as part of the Building Schools for the Future programme pre-2010, but Acland Burghley is a rare survivor. It was granted Grade 2 listed status in 2016. It is the only state school designed by the celebrated architects Howell Killick Partridge and Amis, who went on to design the Young Vic.
About the National Lottery Heritage Fund
National Lottery Heritage Fund grant applications over £250,000 are assessed in two rounds. The Hall for All project has initially been granted round one development funding of £110,000 by The National Lottery Heritage Fund, allowing it to progress with its plans. Detailed proposals are then considered by The National Lottery Heritage Fund at second round, where a final decision is made on the full funding award of £650,000.
Since The National Lottery began in 1994, National Lottery players have raised over £43 billion for projects and more than 635,000 grants have been awarded across the UK.
About the School Trust
The Acland Burghley School Trust is a registered charity which has been set up to raise funds for extra-curricular opportunities and to improve the school grounds for all of our students. With a regular gift through a standing order or even a one-off donation, you can help us say yes to more performing arts productions, yes to inspiring guest speakers and class trips and yes to improved sports facilities. To make a general donation please donate here: www.aclandburghley.camden.sch.uk/Donate/.
For more information on the Acland Burghley School Trust, see www.aclandburghley.camden.sch.uk/Support-us/Who-are-the-School-Trust/.