Support our ambitious project and help return our Grade 2 listed assembly hall to its original vision — a world-class performance space for our students and the local community.
Support our ambitious project and help return our Grade 2 listed Assembly Hall to its original vision – a mixed-use community facility including a world-class performance space, for use by our students and the local community. We aim to celebrate the heritage of the school, its buildings and Brutalist architecture, and the local community by delivering a Community, Heritage & Arts Programme of activities within the refurbished hall. As part of our celebration of the heritage, we hope to launch the country's first Museum of Brutalist Architecture, including physical collections in the hall and an online resource available to all.

Tell me more
When the hall was designed in 1966, it was at the forefront of theatre design. The exciting new opportunities it brought for our students soon led to the school becoming renowned for its creativity and performing arts. However, over the years, the hall had fallen into a state of disrepair – not only limiting its use by the student body, but also eroding a key piece of the school's identity.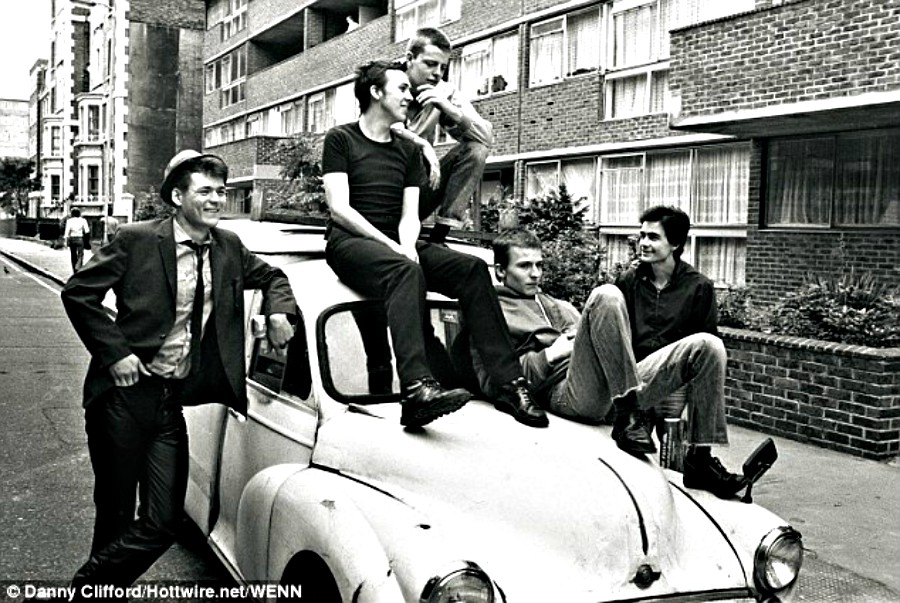 Former students represented the third largest group of respondents in a survey about the possible uses of a refurbished Assembly Hall behind families and staff.
Thanks to recent investment from Camden Council, including the installation of a food technology kitchen that can also be used to cater events in the hall, the building is now warm, secure, and watertight. It is well-used by our students for assemblies, music and drama lessons, and whole school performances and events. The Orchestra of the Age of Enlightenment use it for rehearsals, workshops and – increasingly – performances, including for the local community. However, the acoustics are not as world-class as when it was initially designed and the current layout of staging, sound and lighting are not flexible enough for a wide range of uses, it has a staging area without changing facilities, poor disabled access, and limited access to the unique amphitheatre outside.
A newly refurbished Assembly Hall would provide an inspiring environment for our students to create, perform and exhibit. Over a quarter of the school's student population responded to a survey about the renovation project, and 59% agreed that the arts should be a primary use for the hall.
It would also answer an increasing demand (which our recent survey shows has grown since the pandemic) for a low-cost space for the wider local community to access and engage with cultural, heritage and community offers, and 40% of our student body qualify for pupil premium funding.
...It would be great to have a performing arts school after school and weekends, that puts on shows
Y8 Student
…art show hall and a place for bands and plays to take place
Y7 Student
…a place for people express their creativity
Y8 Student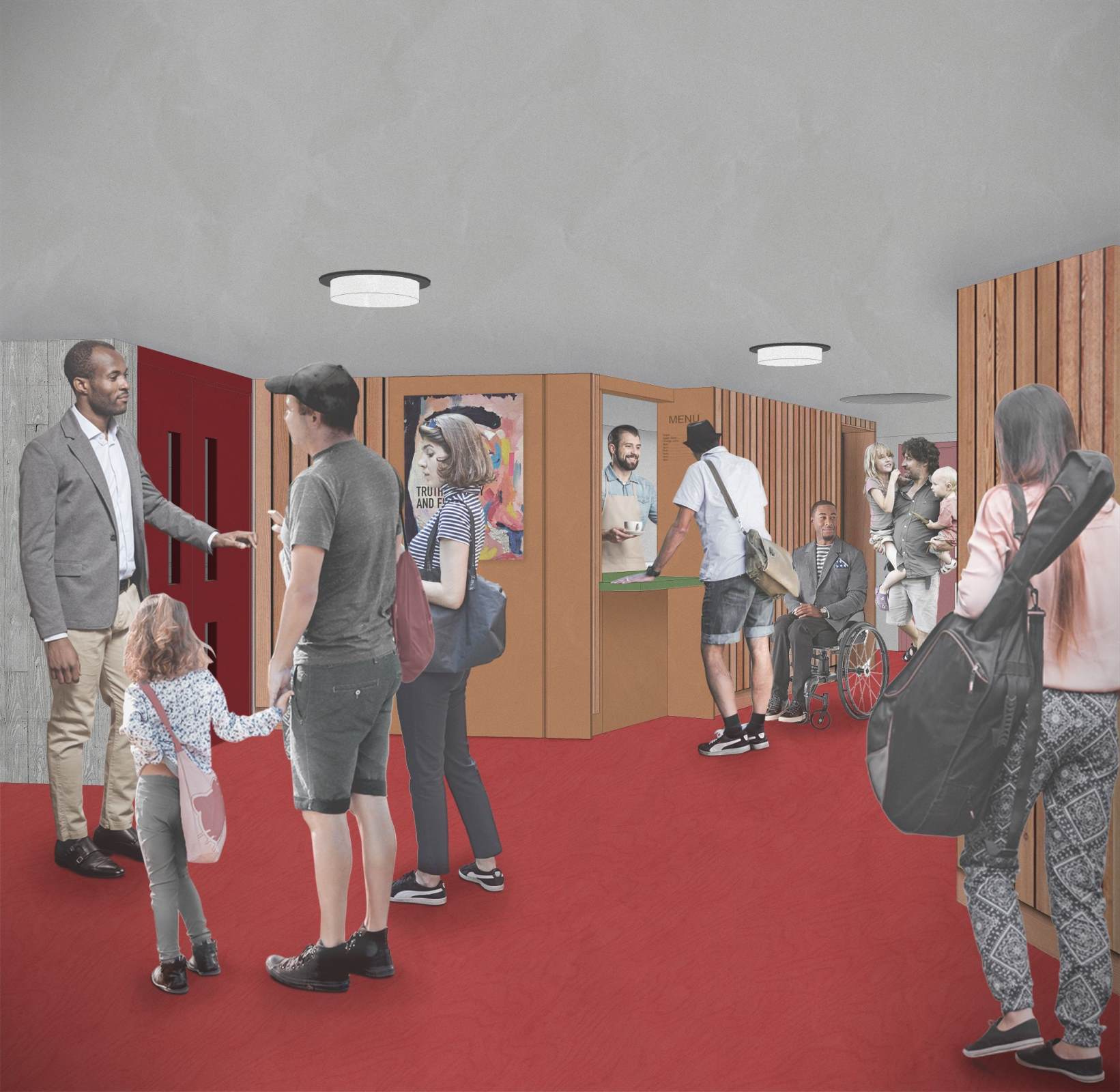 A community space
There was also strong support from respondents to our most recent survey for using the hall to learn more about the heritage of the school, the building, Brutalist architecture, and the local community. They were keen to see dedicated exhibition space, family tours focusing on heritage and architecture, performances from local artists, poets and musicians, as well as workshops, festivals and events. There is also demand for undertaking training and volunteer roles, which we are keen to offer.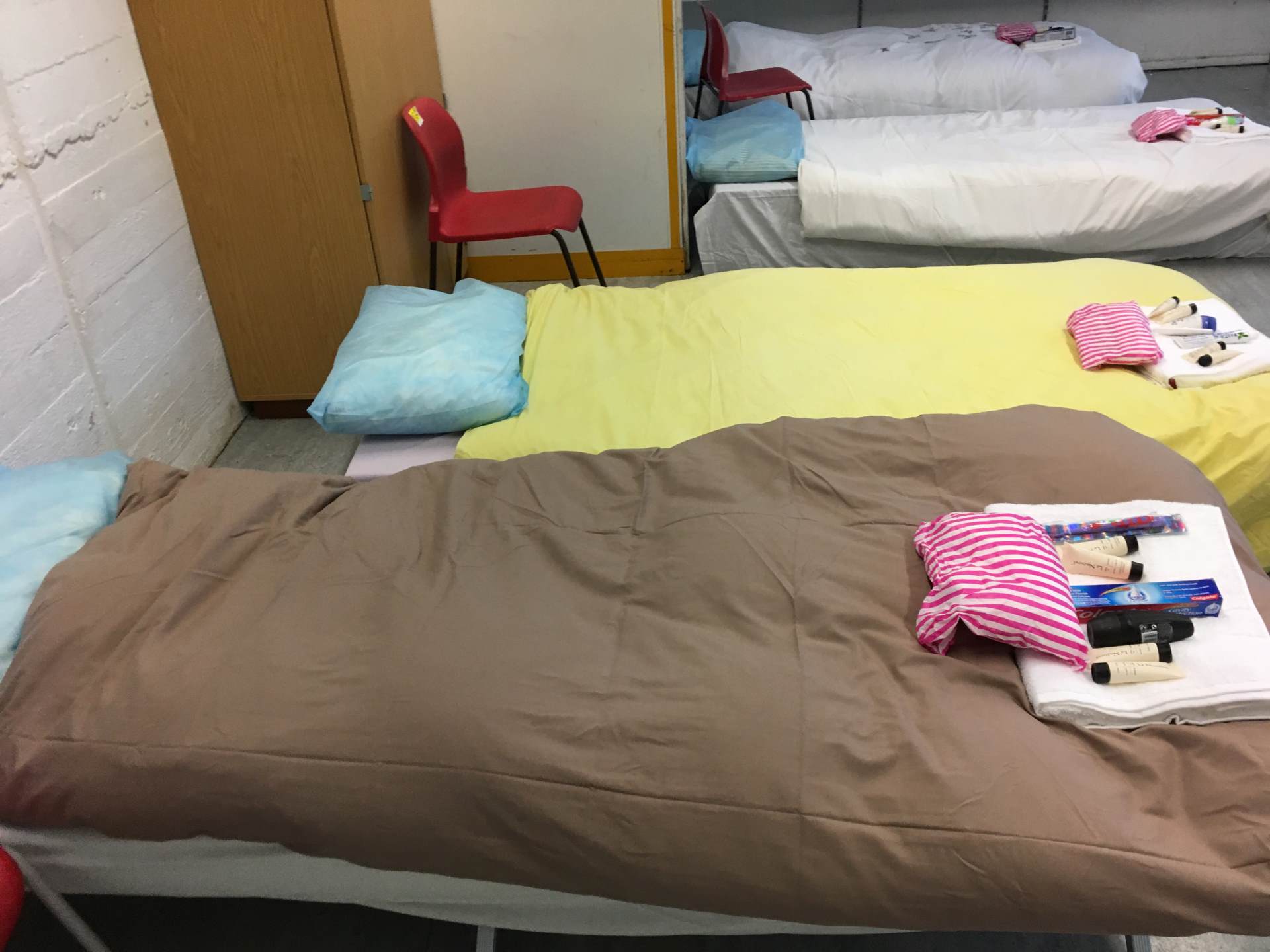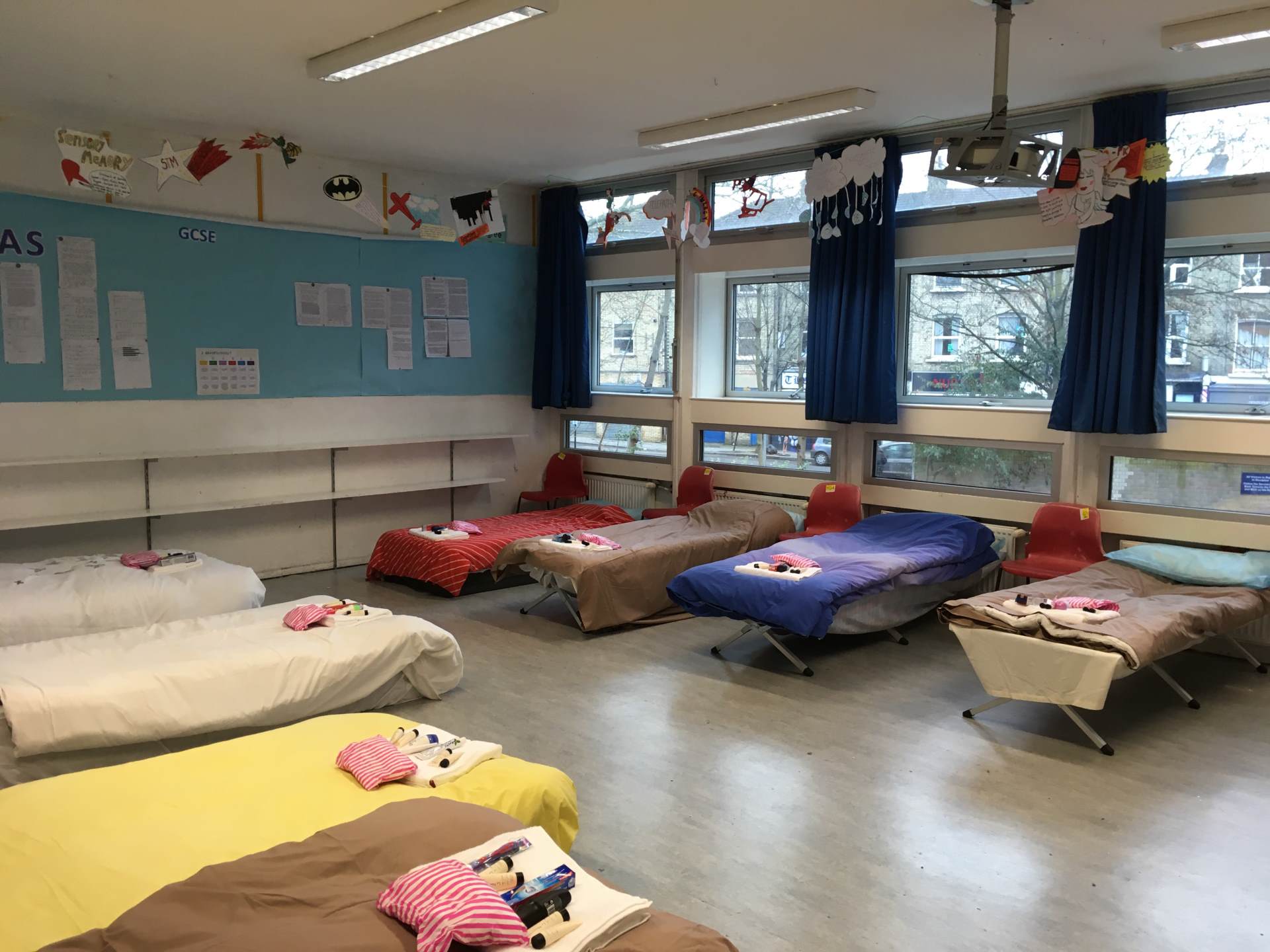 The charity Crisis at Christmas used the school building and hall for two years running to provide food and shelter for the homeless.
Your help so far
With your help so far, as well as funding from Camden Council's Community Infrastructure Levy and the Greater London Authority, the school has appointed architects who have produced RIBA Stage 3 designs, which have been granted planning permission and listed building consent. The proposals would see the hall become one of the most versatile and high-tech theatre and performance spaces in London with innovative new staging, seating, lighting and sound. A space with gallery facilities would support both temporary and permanent art displays and dynamic collections (including from the Museum of Brutalist Architecture to celebrate the heritage of the school, building and community). Improvements to the entrance area and new refreshment facilities would enable it to be used for a wide range of uses by local community groups, and there would be improved disabled accessibility throughout.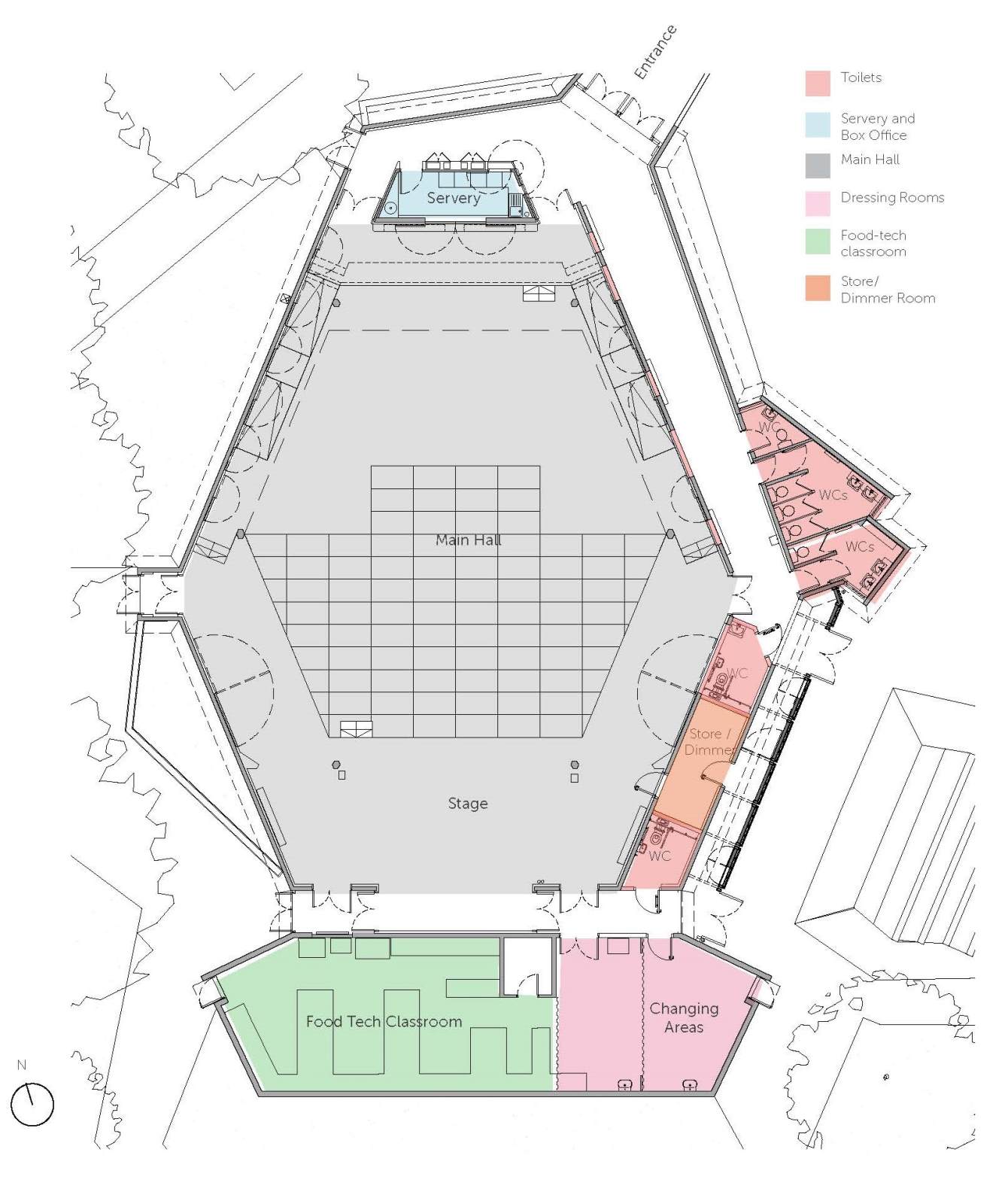 The next stage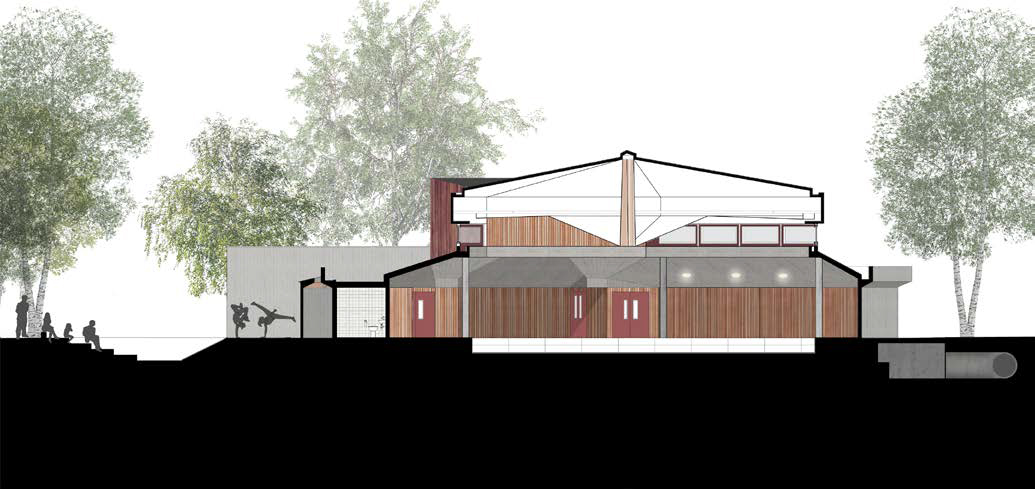 The School Trust needs to raise £1.8 million to get this ambitious, yet vital project off the ground. We're working hard to secure funding through various trusts – most recently we have applied to the National Lottery Heritage Fund – but we'll still need support from families, staff and friends of the school.
Stay in touch
Want to know the latest news on A Hall for All ? Sign up to our newsletter by emailing Yana Markey on ymarkey@aclandburghley.camden.sch.uk or read about all of the project's successes, events and community champions in the previous issues below.
July 2022 > Newsletter issue 4: A Hall for All
June 2020 > Newsletter issue 3: A Theatre for All in lockdown
January 2020 > Newsletter issue 2: A Theatre for All
November 2019 > Newsletter issue 1: A Theatre for All first steps
Ways to donate
Every donation really does make a difference. As part of our school community, you can play a key role in bringing this project to life for all our students. Please, if you can, donate today – and then help spread the word about this exciting project.
Standing Order
With a regular donation you can help us plan ahead and manage our income. Simply fill in this form or sign up on line:
One-off Donation
If you would like to send a cheque please make it payable to Acland Burghley School Trust and send it to the address below. If you pay tax in the UK, don't forget to download the Gift Aid form.
Acland Burghley School Trust can reclaim the basic rate tax (25%) on your gift at no extra cost to you. So, if you donate £10, it's worth £12.50 to the Trust.
Give as you Live
If you shop online register with Give as you Live. This will mean retailers funnel a few pennies from their profits to the Trust every time you shop online with no cost or hassle to you. Each person who signs up is worth on average at least £25 a year to Acland Burghley, so if every parent signed up we could raise £50,000 a year!