pilot one term on
This year we have piloted a series of workshops and opportunities for our students to explore STEAM through practical hands-on activities to reinforce learning, build connections and develop the creative, adaptable problem solvers our economy increasingly needs.




Mr Mountford's Y8 Science class took part in a stop motion animation workshop delivered by the Linnean Society on 18 October, art and creativity fused together. The completed work was entered into the annual BioMedia Meltdown Competition run by the Linnean Society. The competition gives students the opportunity to show off their understanding of science using their creative skills and produce a piece of creative media linked to natural history. Students and parents attended the celebration ceremony on the 28 March at the Linnean Society in Piccadilly. With over a 1000 entries to the competition we would like to congratulate the students that were shortlisted finalists (see below), and especially Zakariye and Antonio for winning a prize in the Stop motion category.
Agnes Harrison, Muntaha Muridi, Archie Clark, Bryn Mclnerny, Sam Thomas, Mohammed Kallon, Michael Cheetham, Ariol Mehmeti, Zakariye Duale, Antonio Layton Cavalera

On Wednesday 13 March we visited the Big Bang Fair at the NEC Birmingham. Students were given the opportunity to take part and watch over 100+ activities, shows and workshops exploring all areas of science, technology, engineering and maths at The Big Bang Fair.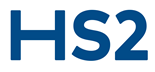 On 1 February Y7 students participated in a HS2 epic workshop. Schools were invited to host specially developed interactive workshops, led by trained facilitators. To highlight the 'EPIC' nature of the challenges that engineers face and showcase the creative, technology-driven solutions used in rail and infrastructure industries. Jack Tame led our students through a set of challenges that required students to think and work as a team of engineers.
Working with Y7 at Acland Burghley has been an absolute pleasure; they are imaginative, creative expressive and a credit to their school. Team Seven were the winners of our Civil Engineering Challenge, building the most efficient tunnel structure at only 18g. The students brought all of their personality, diversity and uniqueness to their station designs including teleportation, hover board skate parks, and petal-shaped roof structures, powered by the sun. Our futures are safe in their hands. Well done to all who attended.
Jack Tame
Workshop facilitator - HS2 EPIC Engineering
Mark Wallinger artist to artist tutorials
Our Artist in Residence, Mark Wallinger also helped Y13 A Level students on developing their ideas for the exam unit last term. From 5 June Mark will be working with Y12 students to develop their drawing and recording skills in the local environment. We are hoping everyone will get to see the work generated as part of the Assembly hall re launch.
Gwen Frye
Creative Arts and Technology Senior Curriculum Leader