Acland Burghley Open Week 2019
Want to see the school in action?
Open Mornings: Monday 23 September - Thursday 26 September 9-10.30am
Open mornings begin at 9am and finish at 10.30am. They are a great way to see the school live in action. Teachers will be happy to receive you in their classrooms on your tour around the school and you be able to watch classes being delivered across the curriculum subjects. No need to book.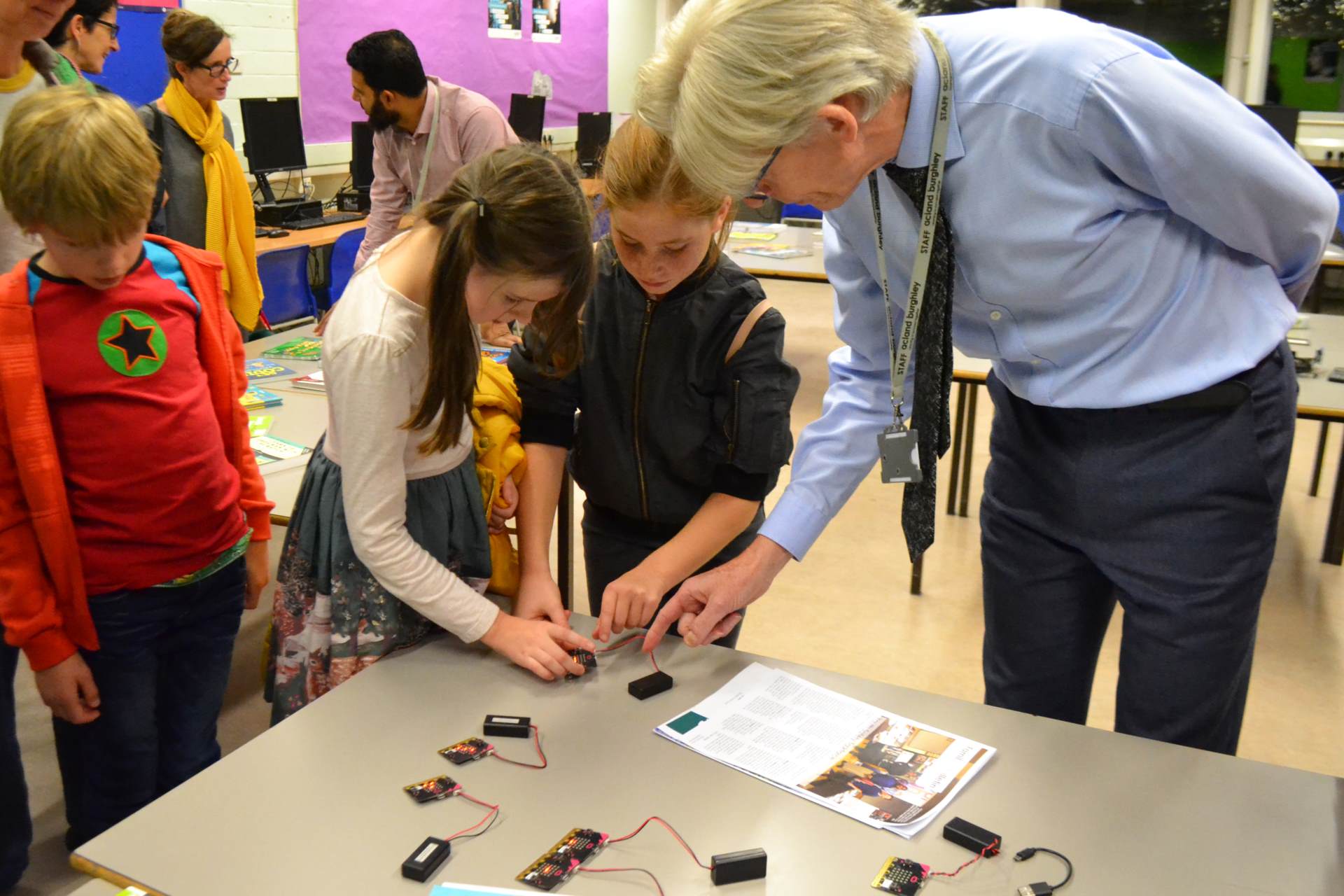 Pictures: Open Evening 2018
Want to meet the teachers and find out more?
Open Evening: Wednesday 25 September 6-8pm
Open Evening is a good time to have more detailed discussions with individual teachers and other members of staff. You will be taken on tours of the school by a dedicated team of student ambassadors and will be able to have in depth conversations with subject teachers in their classrooms. There will also be four time slots of the Headteacher's speech in the Assembly Hall and the opportunity to speak with the Headteacher afterwards. No need to book.
Why not attend both?
You are more than welcome to attend both an Open Morning and the Open Evening and may attend as many Open Mornings as you wish. No need to book for either event. We look forward to seeing you!
You can also visit our table at Camden's 'Moving on' event in Swiss Cottage Library on Thursday 19 September
4-6pm
Picture: Student Ambassadors at Camden's 'Moving on' event in 2018