Our students brave the Dragons' Den to pitch for funding for their community social action projects
Students from LaSWAP Acland Burghley have earned positive praise from some of London's top business leaders in the Envision Community-Apprentice Pitching Challenge on Wednesday 12 December.
The two teams of Y12 students from Acland Burghley are taking part in the Community-Apprentice competition this year which is running in ten schools across the city. The students are working in teams to manage their own project to see which team can make the biggest positive impact in their local community.
Turning ideas into action
Over the past few weeks the teams have been coming up with ideas and developing them into practical plans. They have set a clear goal, identified relevant activities to bring their issue to life and are now ready to deliver their exciting projects.
Team #ItsAboutTime are focused on catcalling and street harassment. They want to challenge the verbal harassment they have witnessed and been subjected to on the streets in the local area. They hope to set-up designated 'safe spaces', where people can go if they feel unsafe.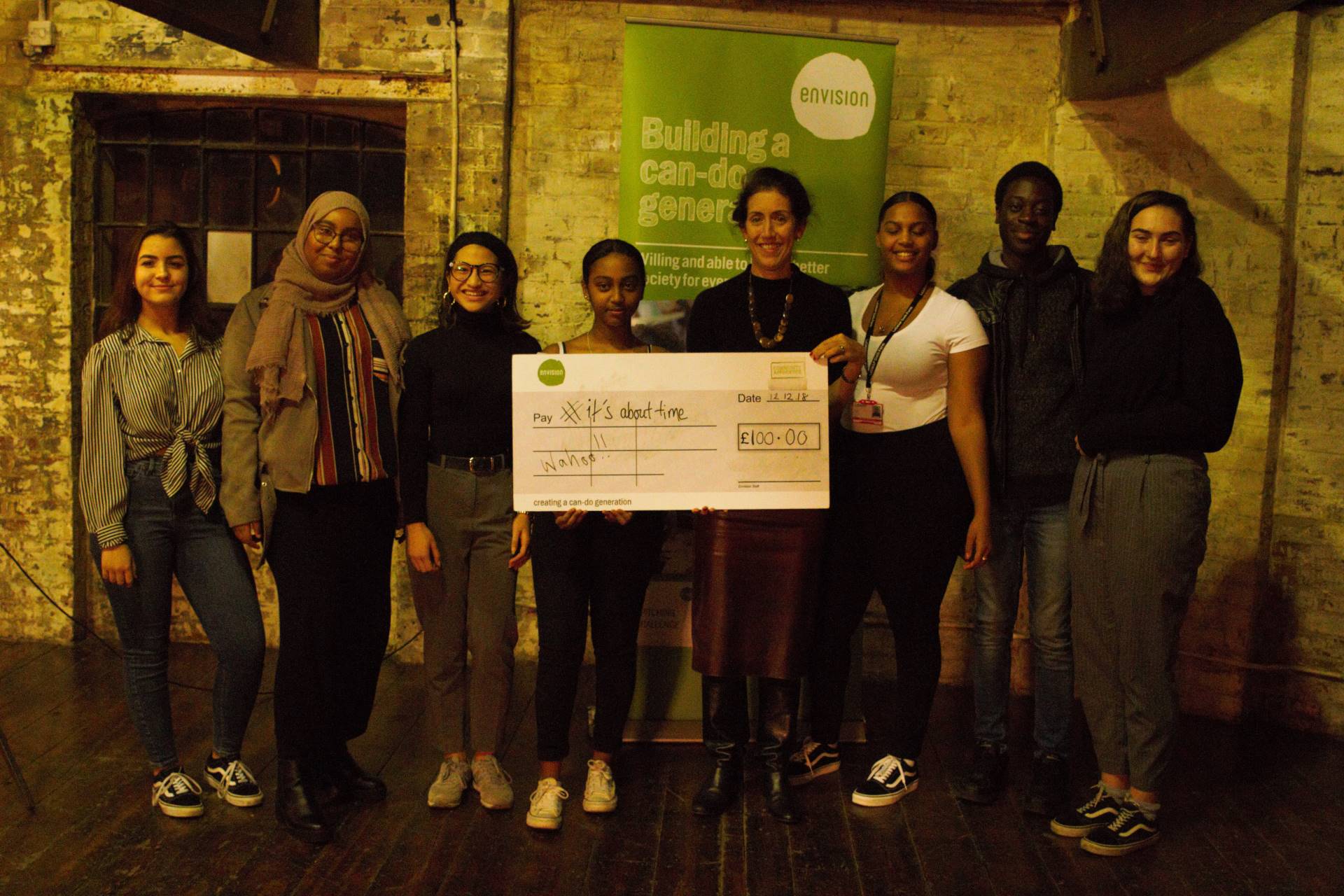 For Us, By Us are concerned with political apathy in young people. The want to show young people that politics is important, and they can make a difference. They are planning to run a campaign to empower students in the school become more involved politically.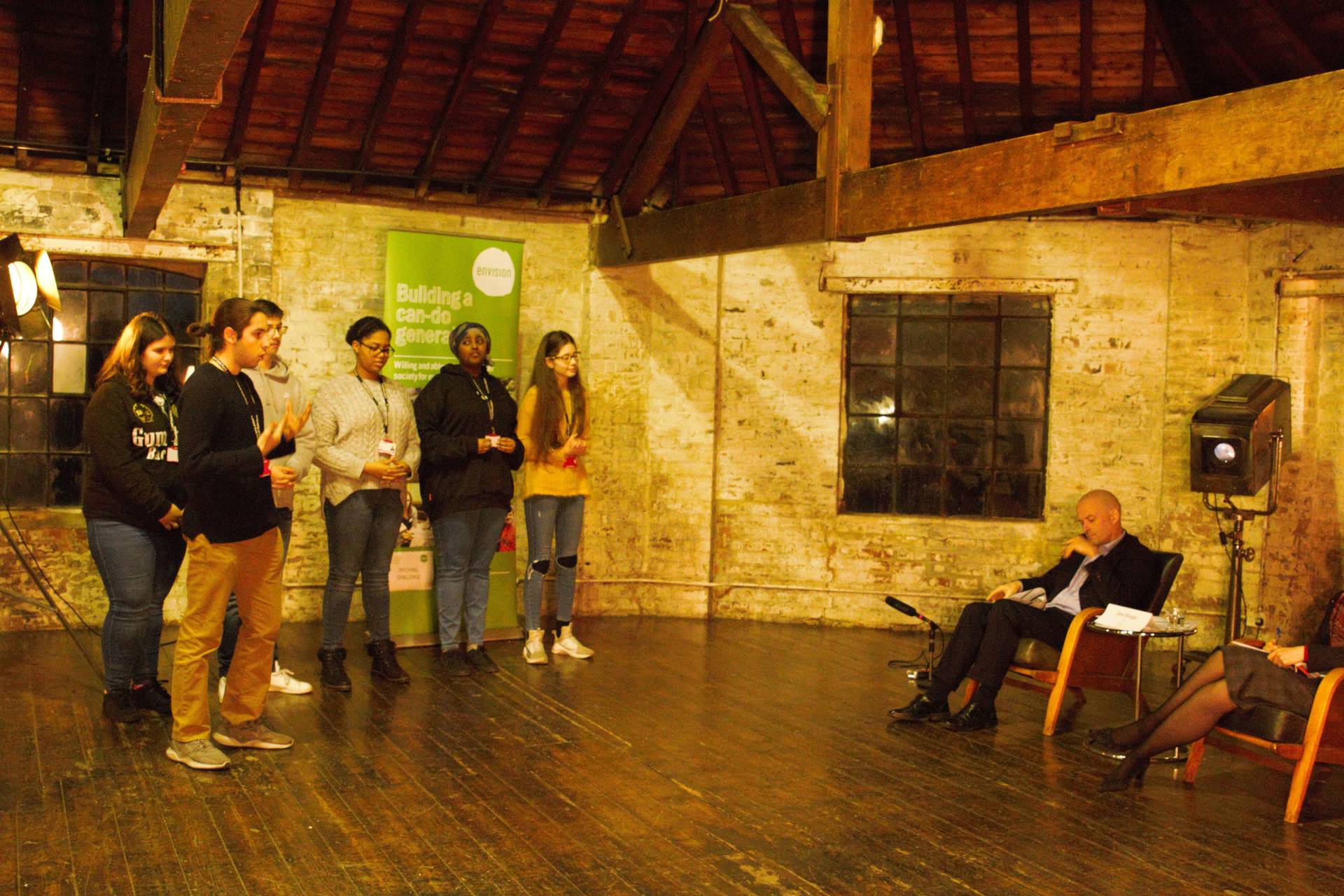 Pitch perfect
On 12 December 2018, our teams entered the second stage of the competition as they pitched their ideas to business leaders to receive funding for their projects as well as feedback to improve their ideas.
The event was held in the very studio where BBC's Dragons Den is filmed, which gave a great atmosphere for the team's pitches. Over the course of the week, all ten teams from schools across London pitched in front of each other as well as a panel of experts, giving students the opportunity to learn key presentation skills from each other as well as receiving valuable feedback from the judges.
Both teams from Acland Burghley delivered very strong pitches and earned great praise from the judges. For Us, By Us were awarded £70, plus an additional £20 if they can solidify their project plan. #ItsAboutTime were awarded the full £100, the only team to granted the full amount!
Now the teams are ready to go out and make a great impact in their local community- the exciting bit starts now!