Girls QPR Tournament wins
On 23 November the girls Under 13 team entered a 6-aside tournament hosted by the Queens Park Rangers F.C. The girls put on a spectacular performance of clinical finishes. Beating teams in their group 6-0, 7-0 and 2-0.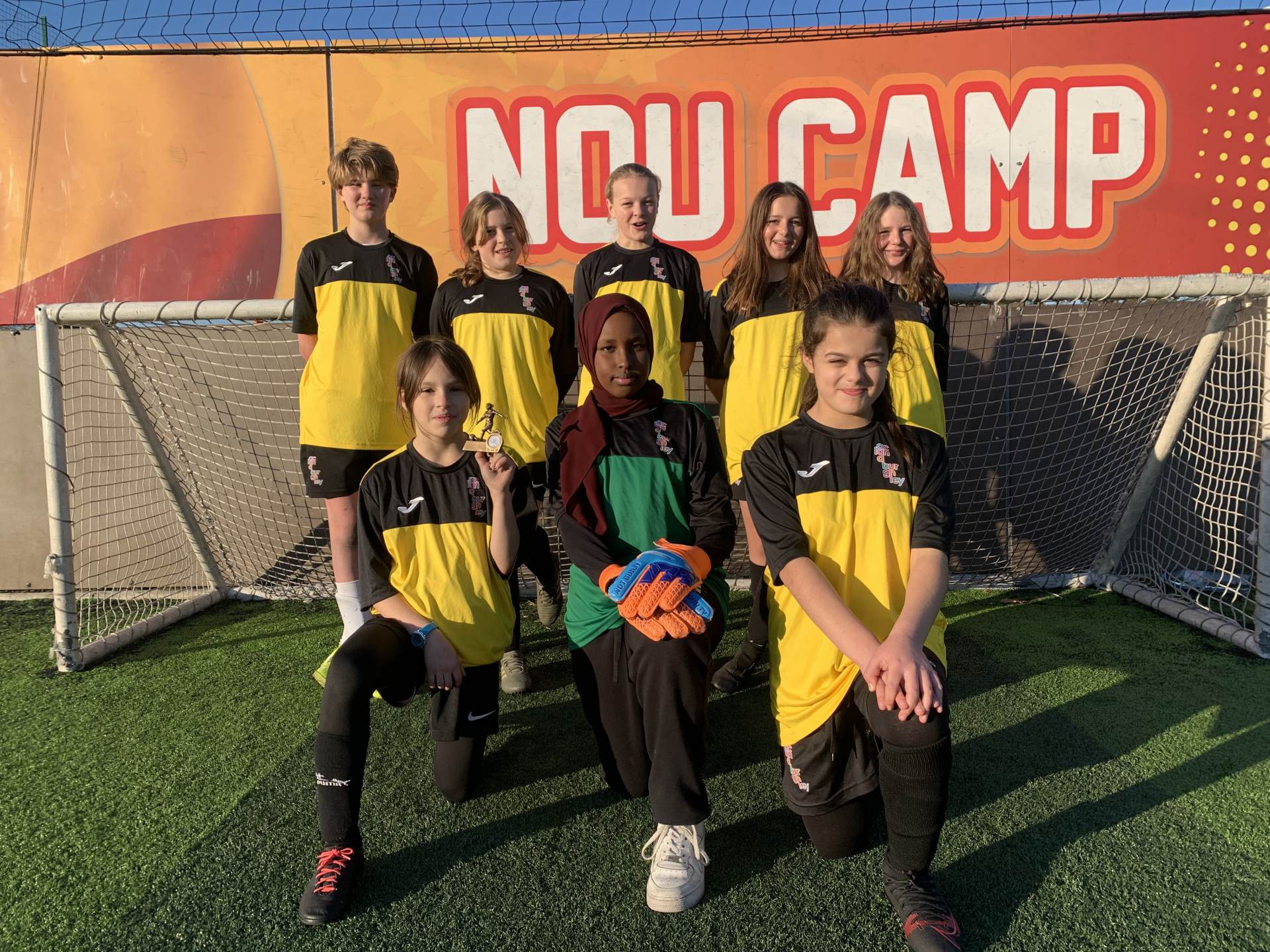 After a 2-2 draw, they lost 3-2 on penalties in the semi-finals. Greta in Y7 was awarded 'Player of the Tournament'; one of only three awards given out across the 28 teams that entered the competition.
It was great to see the girls use their creativity and determination throughout the games and it really showed.
Well done girls!