Coronavirus
COVID-19 Vaccination Information for Children and Young People
Other COVID-19 Information
Reporting Positive COVID result
If your child has a Positive COVID test result please report this to our attendance line or email us on attendance@aclandburghley.camden.sch.uk and following the government guidelines and self isolate COVID-19: guidance for households with possible coronavirus infection - GOV.UK (www.gov.uk)
Student Wellbeing and Attendance Leader: Humera Asif
Email: attendance@aclandburghley.camden.sch.uk
Telephone: 020 7485 8515, extension: 4011
Text: 07860 055 423
Guidance - Home test kit
Students in all year groups who have given consent for rapid home testing kits should now be familiar with taking the tests twice a week.
Tests should be taken every 3 to 5 days. It is recommended that this is done on Monday mornings (or Sunday evenings) and Thursday mornings (or Wednesday evenings). Ideally it would be on the morning before school to ensure as short a time between test and arrival as possible, but your child might want to do the test on the evening before to ensure they are able to complete it easily.
You must ensure that the results of all home tests (positive, negative and void/invalid) are reported to NHS Test and Trace, following the instructions provided with the tests. I understand that reporting from the second test onwards will be much quicker as your child's information is stored.
Please also report any positive test result while in term time to Humera Asif at attendance@aclandburghley.camden.sch.uk so that we can undertake contact tracing within the school.
Families of school age children can now also access twice weekly home tests either through your employer, at a local rapid test site, by collecting home test kits from a local collection point, or by ordering home test kits online.
Find out more here: Households and bubbles of pupils, students and staff of schools, nurseries and colleges: get rapid lateral flow tests - GOV.UK (www.gov.uk)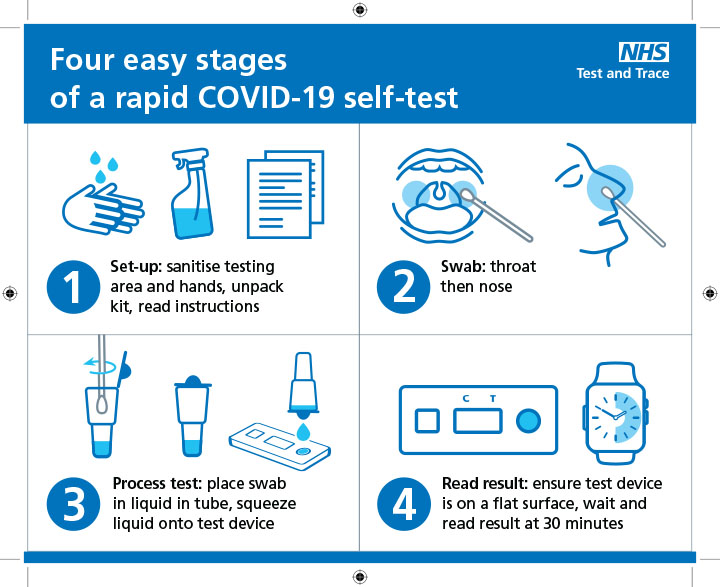 Household bubble COVID-19 self-test kit collection trial
Academic Year 2020/2021